Over the last two years, Tory has undergone a transformation that's impacted every aspect of her life. In her early 20s, Tory was fired from a job that she loved. That experience freaked her out so much that she decided to chart her own course by shifting from employee to entrepreneur. For the past 14 years, she has helped women advance their careers and launch their own businesses with her two million-dollar companies, Women For Hire and Spark & Hustle.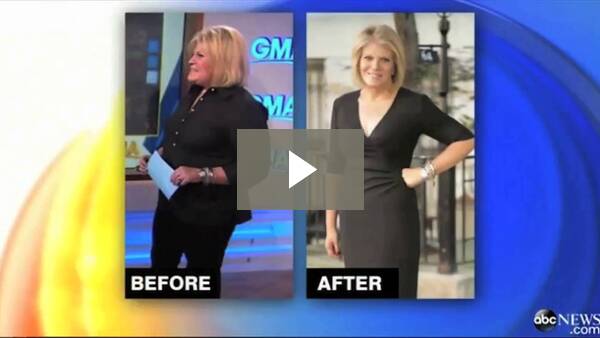 She is also a weekly contributor on ABC's Good Morning America.
While she was living her dream job and happily married with two great kids, another part of Tory's life was a mess.
She was fat and always had been.
She hated the way that she looked and fooled herself into thinking she could hide behind clothes. Tory tried every fad diet and failed each and every time. At some point she gave up on diets, convinced that being plus-sized was her destiny.
Then a few weeks before Christmas 2011, a single conversation changed Tory's life forever. It had a life-altering impact on her—one that was far more powerful than being fired decades earlier. This time, a TV executive told her she needed to lose weight.
Suddenly what Tory had known all along was sitting right in front of her—all of the clothing tricks and get slim quick methods she tried hadn't and wouldn't work—ever. She was ashamed, but she knew she had been told something she needed to hear, and she was grateful.
It was time to solve this weight riddle once and for all.  Tory knew for sure she wasn't about to return to yet another get slim quick diet.  She was ready to make a major shift in the way that she looked, felt and lived her life.
That was the beginning of The Shift.
Tory realized that in order to lose the weight for good she had to make a radical—and permanent—shift in her thinking.  She discovered that what she put in her head was far more powerful than what she put in her mouth.
Losing weight became her top goal. There were no excuses. She stuck with it and in one year she lost 62 pounds and developed a healthier, happier lifestyle.
Tory never thought she'd talk publicly about her battle with weight loss and how she overcame it.  But millions of people watched her transformation on national TV every week, and viewers began to notice.  Women on the street, in malls and in airports began to compliment her. She was flooded with emails and comments on Facebook and Twitter.
The Shift is her answer to the thousands of women who have asked, "Tory, how'd you do it?"
Tory wants better, healthier, happier lives for all women so she's turning her focus to her most important mission yet: changing the health and wellness of women across the country.
She's devoted to helping other women end the cycle of pain, discomfort and dissatisfaction that comes with being fat. She knows this topic all too well only now she's comfortable and confident sharing her personal struggle because she's finally done something to change it.
BOOK
September 2013 marked the publication of The Shift: How I Finally Lost Weight & Discovered a Happier Life, in which Tory reveals every aspect of her year-long journey and the shame and embarrassment that plagued her before it.
This September, Tory's #1 bestselling, inspirational journey to a healthier and happier life – is now available in paperback with new and exclusive content. New in this edition: Tory profiles the success of others who were inspired to SHIFT and she includes a selection of her favorite new recipes—the foods that helped her alter her relationship with food! Order the paperback today.
CLUBS
Tory's partnered with Mightybell to create a free portal with tips and tools to guide you in starting a Shift Club, which is an encouraging circle of support where women and men can cheer one another in this journey. Your past does not have to control your future. This time can be different. You can change your mind for a better, healthier and happier life.
SPEECHES
Tory wows every audience with her funny, candid and actionable five-step method to shifting. It's as applicable to growing sales as it is to losing weight, which has resonated strongly with women and men who are focused on personal self-care and professional growth. Connect with us now to book Tory for your next event.