In her early 20s, after she was fired from a job she loved, Tory Johnson decided to chart her own destiny by shifting from employee to entrepreneur.
Through her two companies, Women For Hire and Spark & Hustle, Tory has helped thousands of women advance their careers and launch their own businesses.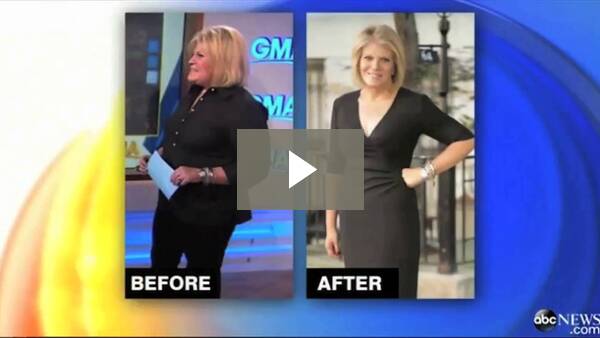 Through her weekly "Deals & Steals" segments on ABC's Good Morning America, Tory gets viewers exclusive savings on a wide variety of popular merchandise.
But while she was living her dream job, with a great husband and two kids, another part of Tory's life was a mess: she had struggled with her weight since childhood.
In 2011, one conversation changed Tory's life forever, impacting her far more than the painful firing did decades earlier.
This time, a TV executive told her she needed to lose weight.
Suddenly what Tory had known all along was front and center: it was time for her to solve this weight riddle — once and for all.
She needed to make a major shift in the way she lived.
It was time to make The Shift.
Tory realized that in order to lose the weight for good she had to make a radical—and permanent—shift in her thinking. She discovered that what she put in her head was far more powerful than what she put in her mouth. In one year, she lost 62 pounds and developed a healthier, happier lifestyle.
The Shift, published in 2013, was her answer to the thousands of women who asked, "Tory, how'd you do it?"
Tory wants to help women end the cycle of pain, discomfort and dissatisfaction that comes with being fat. She knows this topic well — only now she's comfortable sharing her struggle because she finally took permanent steps toward a happier, healthier life.
BOOK
The Shift: How I Finally Lost Weight & Discovered a Happier Life, detailed Tory's year long, inspirational journey and was an instant No. 1 New York Times bestseller.
The Shift is now available in paperback with new and exclusive content. Also in this edition: Tory profiles the success of others who were inspired to SHIFT and she includes a selection of her favorite new recipes—the foods that helped her alter her relationship with food. Order the paperback today.
Tory's much-anticipated follow-up to The Shift will be published in Fall 2015.
CLUBS
The Shift Club Community is hosted on Mightybell, which allows members to connect. Join an existing Shift Club or launch your own. Whether you're a busy professional, a stay at home mom who's finally willing to focus on herself, or an empty nester looking for a worthwhile project, this is a fulfilling mission that has the ability to change your life. Click here to visit the online community.
SPEECHES
Tory wows every audience with her funny, candid and actionable five-step method to shifting. It's as applicable to growing sales as it is to losing weight, which has resonated strongly with women and men who are focused on personal self-care and professional growth. Connect with us now to book Tory for your next event.